Setting up your dial-up connection
Jump to navigation
Jump to search
Windows XP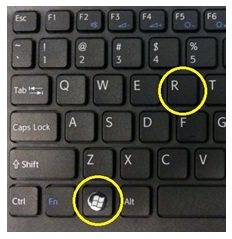 Hold the Windows button and press the R button on your keyboard.

This will pop up the Run window. In the Dialogue box type in ncpa.cpl and press Enter or click OK.

This will open the Network Connections window. Click on Create a new connection under Network Tasks.

This will start the New Connection Wizard. On the first page Click on Next.

Then select Connect to the Internet and click Next.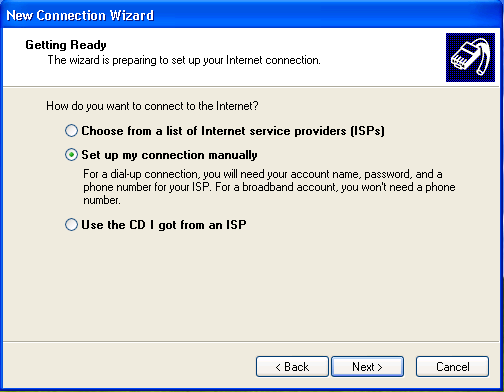 Select Set up my connection manually and click Next.

Select Connect using a dial-up modem and click Next.

Type in the name of your connection and click Next.

Type in the Dialup number 0860007249 and click Next.

Type in your User name and type your password in the Password and Confirm password fields.

You have now completed your Dialup setup. Tick the checkbox if you want a dialup shortcut on your desktop.

Double-Click on the desktop shortcut you have created.
The Connect window will open, click on the Dial button to connect.
A Connecting box will pop up while windows connects.
Once connected a connection icon will appear in your taskbar and you should get a connection confirmation in the bottom right-hand corner.
When you want to disconnect, double-click the connection icon and click disconnect on the window that pops up.