View detailed hosting stats
Jump to navigation
Jump to search
Log into http://my.imaginet.co.za/ and click on Hosting and Domains in the menu on the left (Fig. 1).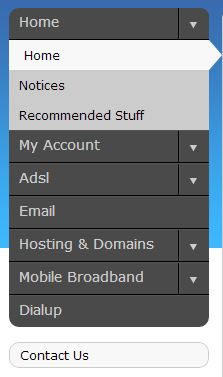 Your domain names will be listed alphabetically. Scroll to the domain you wish to check, and click Controls and then Stats.
You will be taken to the Webalizer stats page for your domain, which will provide detailed info about traffic to your site. For more info about how to understand Webalizer's reports, see the official guide.



Webalizer stats
You will first be shown two tables:

The first table shows a breakdown of the hits and traffic for the current month.













The second table shows a summary of the stats for the past 6 months.
Clicking on the name of any of the months will display a detailed stats report for that month.
For help understanding the information presented, please see the official Webalizer documentation.